If you need to change the CloudConnexa Owner´s e-mail associated with a CloudConnexa account, we now have a self-service procedure.
First, log into the CloudConnexa Admin Portal as the Owner and click the profile menu located in the lower-left corner of the page.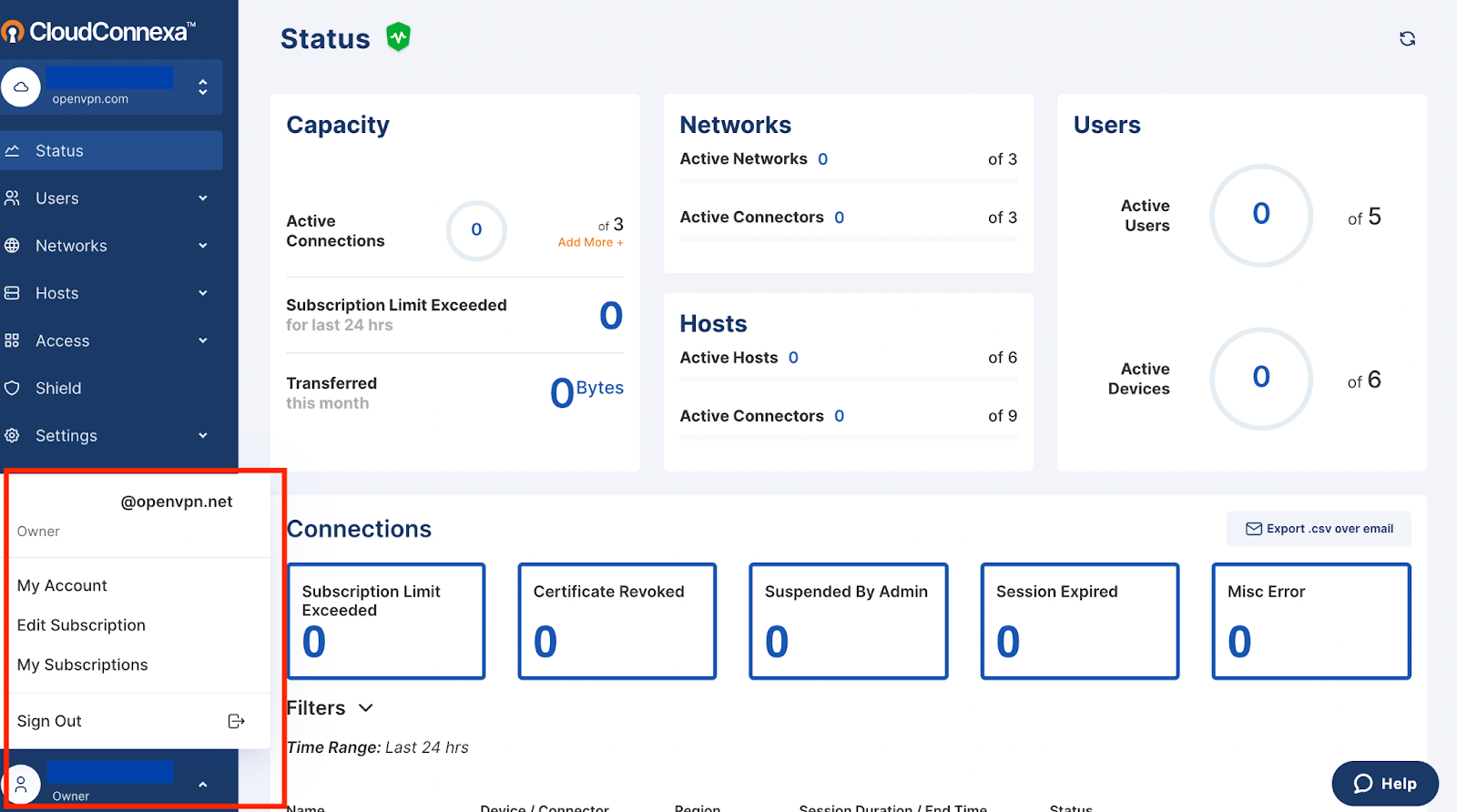 Next, click My Account. To change the e-mail just click on Change Email button. A new page will be opened as shown in the picture below: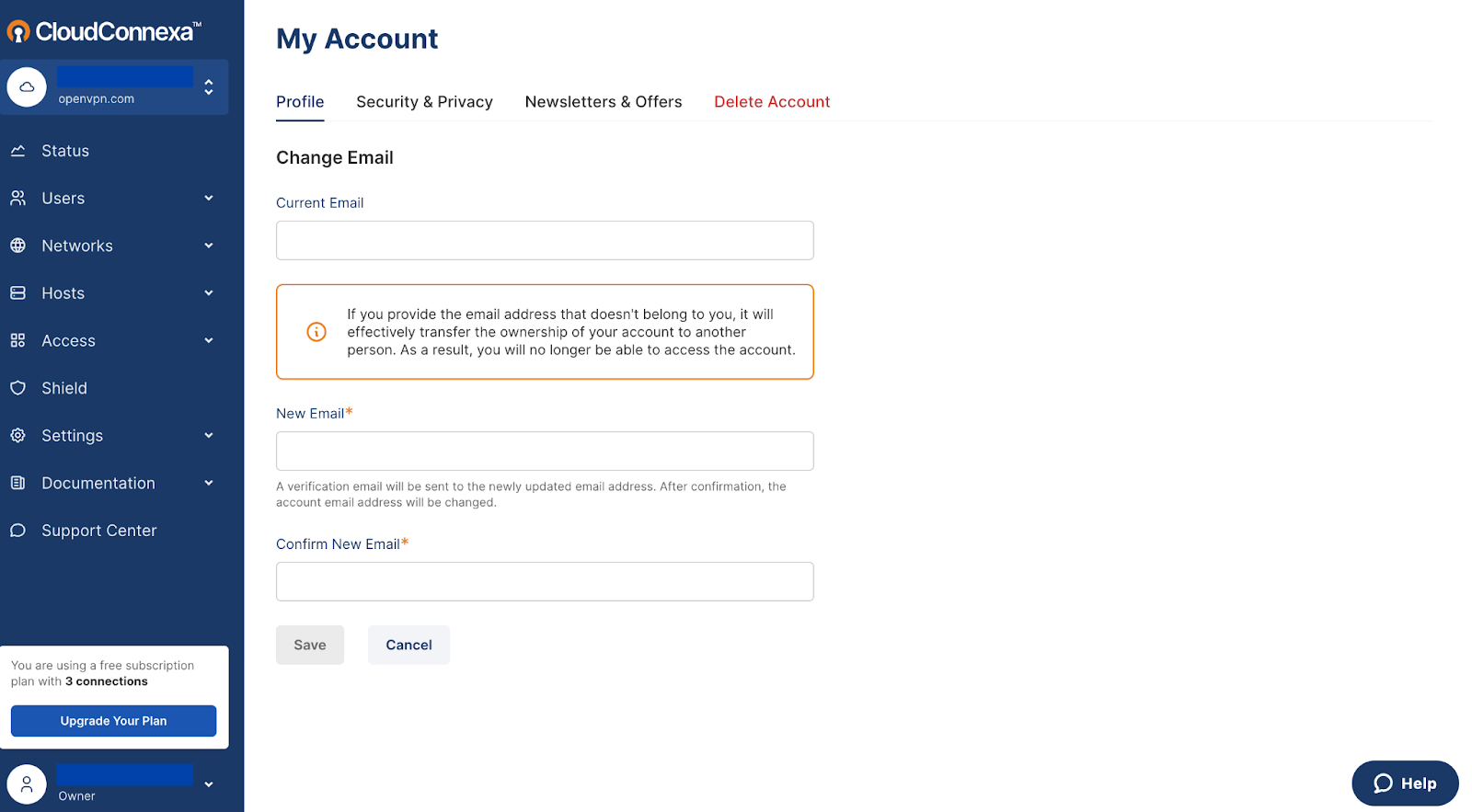 Add the New Email, and re-enter to Confirm New Email. Click Save. You will be prompted to enter the Password for the new e-mail. Enter it, and click Confirm.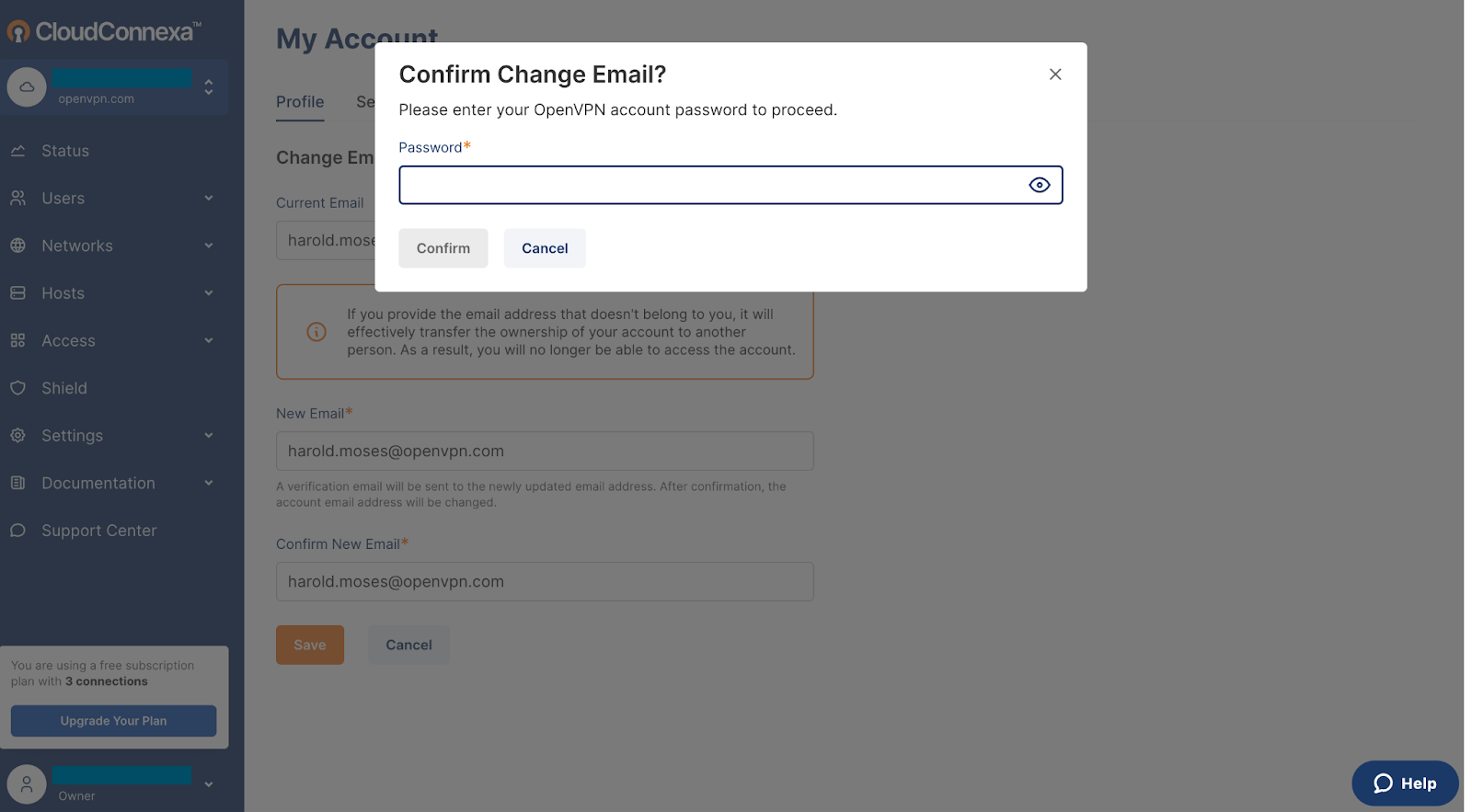 After entering the new Owner's e-mail password, you will receive the following message:

A confirmation email will be sent to the new email address with a verification link. If you have not received the confirmation e-mail within 10 minutes, you may need to check your spam e-mail folder or click Resend Email.
After the new Owner confirms the change they will be prompted to configure a new password. The e-mail password change will take effect in about 10 minutes.
Once the change is complete the new Owner will be notified by e-mail.
PS: If the new owner´s e-mail is already in our users´ DB as an owner, you will receive the following error message: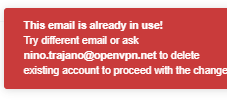 To fix that you should ask the new email Owner to delete the email first using our delete procedure. Just be aware that if the new email has an AS or CloudConnexa subscription associated with it, it will be deleted also.