In order for an invoice to be valid, it should contain complete details, especially for an accounting purpose.
Your OpenVPN account allows you to have control over what information your invoices show.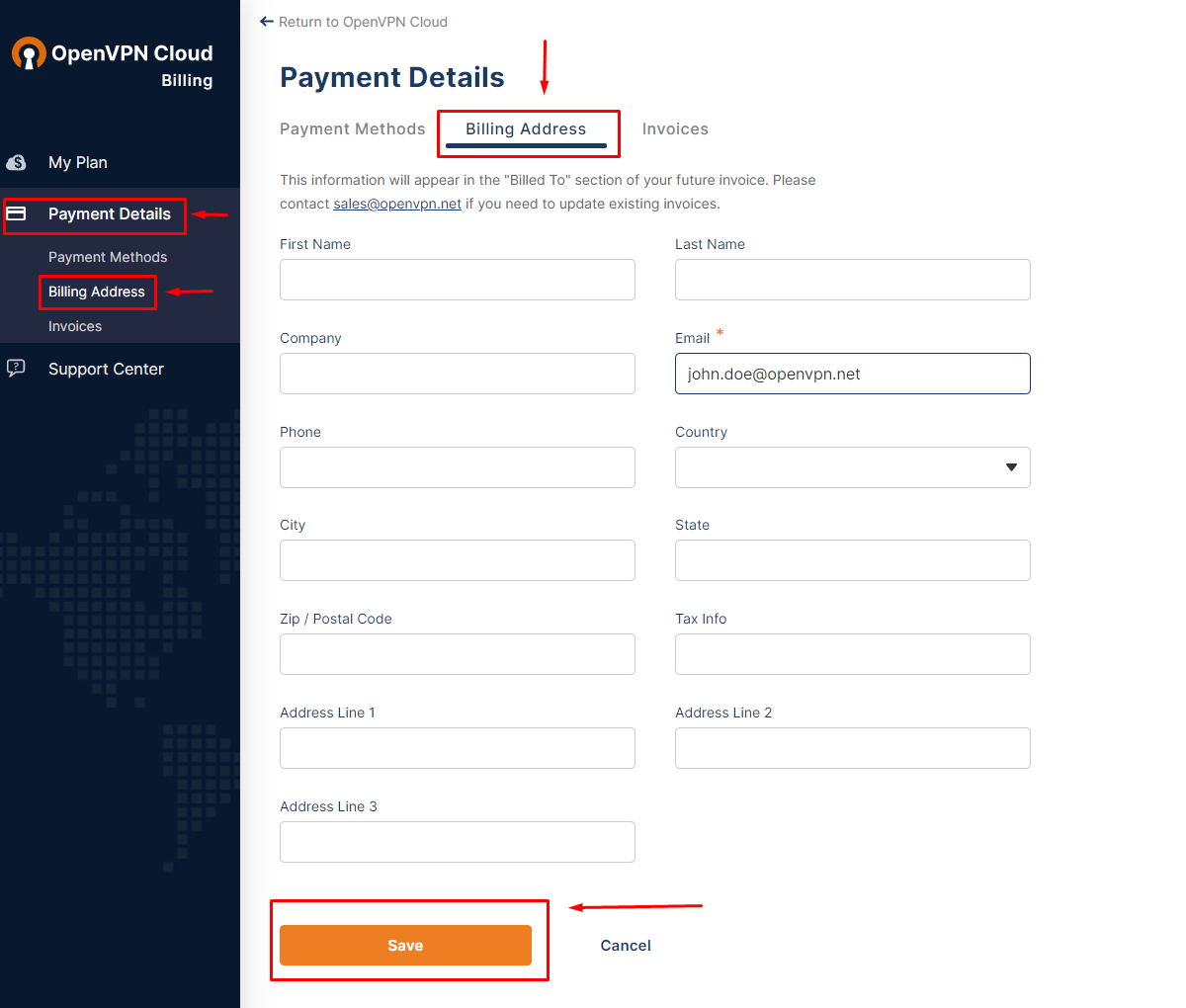 You can modify the name, company, address, email address, and contact information.
Once you are done making the necessary changes, you would need to click on Save.
After that, you will be able to download the invoices in the Invoices tab.