Please note that only the account Owner has access to Billing and Invoices and can modify the Subscription or purchase/renew fixed License Keys.
As an account Owner, you can download your invoice and view your invoice history from your billing portal.
Fixed License Keys:
From your account, go to the License Keys tab, then click Manage License Keys.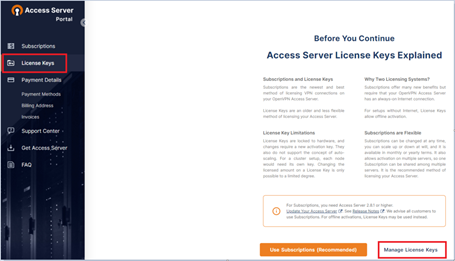 Once there, you can see your Licenses where you can purchase or renew your license keys. On the same page, you can see the existing license keys under your email account.
To view your invoice history, you can click the order number which is under the Order column.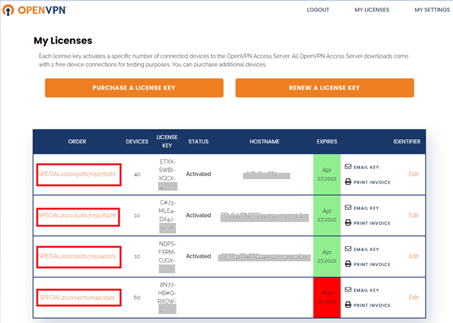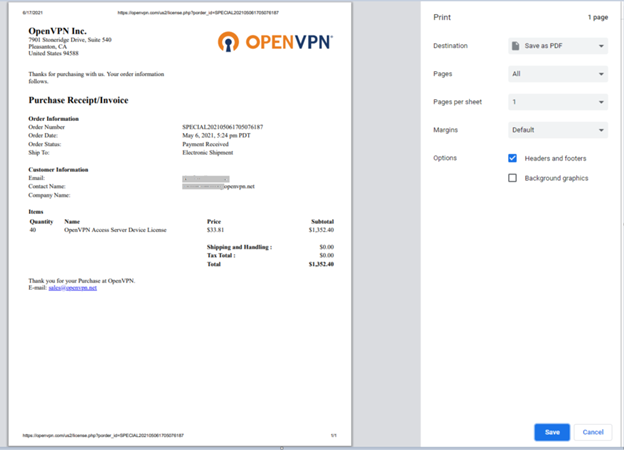 You can then "Print" the Invoice or "Save" it for reference by clicking Print Invoice on the right-hand side of your order row just below Email Key.
Subscription Model:
From your account, go to the Payment Details tab, then click Invoices and download the invoice you want to open/save or print.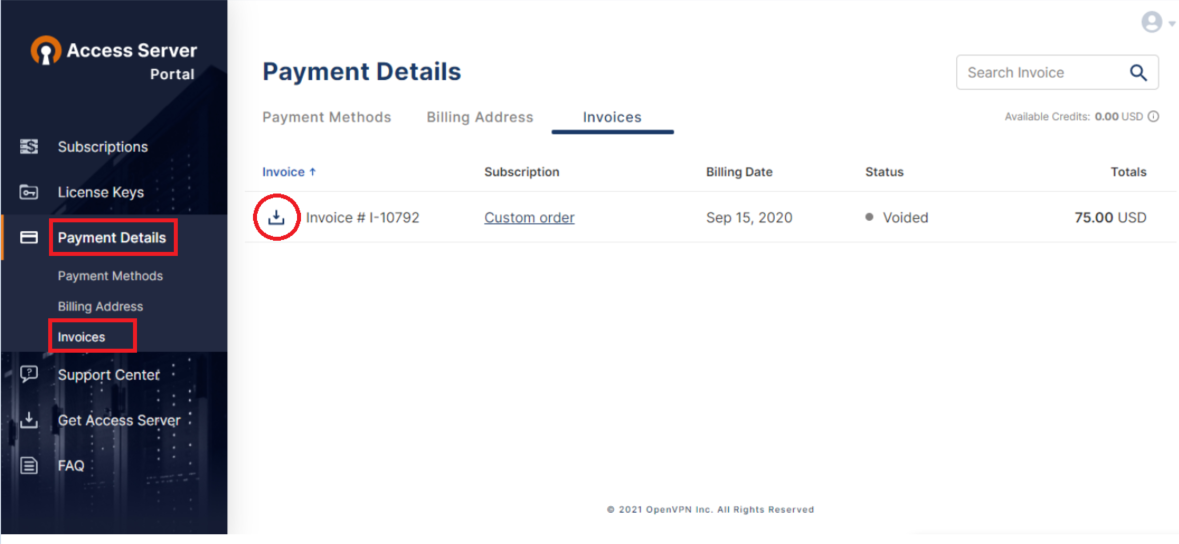 Access Server Resources:
OpenVPN Access Server Documentation
OpenVPN Access Server Resource Center
OpenVPN Access Server Admin Manual