Description:

The OpenVPN connect client received a self-signed certificate warning when connecting with bundled OpenVPN connect clients or if a customer complains about the digital signature of windows packages (bundle) downloaded from their Access Server.

Screenshot: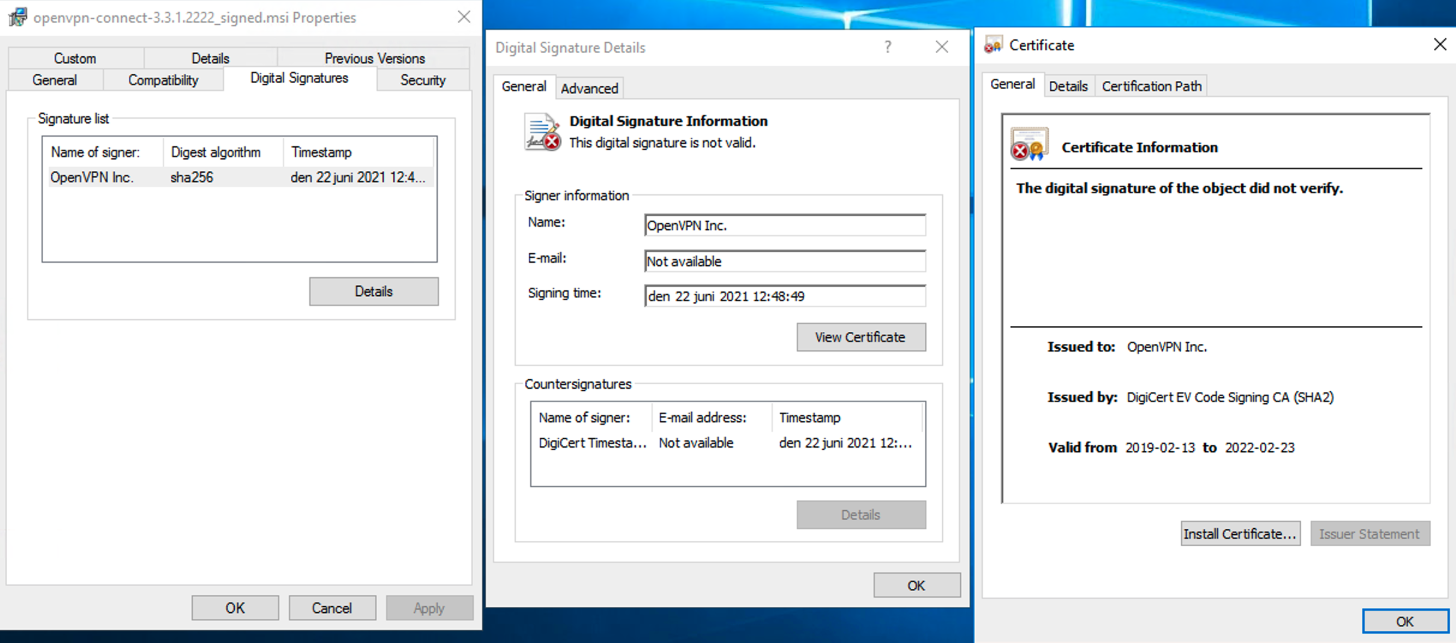 Cause:

Microsoft recently changed the way it verifies digital signatures. Before we were able to attach a bundled profile to the installer file outside of the signed area and the signature would verify just fine. Now, that is no longer possible. If you download it from your own Access Server with a profile pre-bundled, the signature will not validate.


Resolution:

You have two options:
Get the installer from our site and it will be signed correctly. Then import a profile from your server.
Accept the fact that the digital signature will be invalid if the installer is downloaded from your server.
If you have additional questions please submit an Access Server support ticket